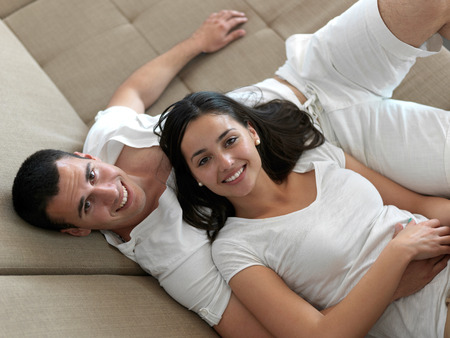 Making the decision to consult with a sex therapist is a difficult one for anybody. People would want to be sure that the therapist wouldn't judge them for their sexual likes or dislikes, nor be disparaging or dismissive of their sexual problems. In essence, almost everyone needs to find a therapist with whom they can feel safe, understood, and who can help them.
For gay men, the choice is usually simple. They would want help from someone who understands them from the inside out. Someone who has had experiences similar to their own, and knows first-hand the struggles they deal with on a daily basis. And who better than another gay man to help them overcome their sexual difficulties and concerns.
Logic would seem to hold that people who consider themselves "straight" would likewise be best served by a sex therapist who also identified as straight. Yet the surprising truth is that many straight people, both as an individual and as a couple wind up getting the best results resolving their sexual concerns by seeing a gay sex therapist.
Here are just some of the reasons a certified sex therapist who identifies as gay might be just be the perfect fit for heterosexuals looking for help with sexual problems:
Heterosexual woman often feel safest discussing their sexual concerns without the fear that the therapist is aroused or is somehow "getting off" on hearing the details of their sexual lives. In our society, typically a man wouldn't be asking a woman about what she likes to do sexually, or her fantasies, or her difficulties unless he were interested in having a sexual involvement with her. So many heterosexual women simply don't feel comfortable discussing these things with a straight man, no matter what is credentials nor level of training.

Heterosexual men have their own concerns when it comes to sex therapy. In our society men traditionally are competitive with each other for a women's sexual attention, and the admission of sexual of not preforming in a manner that would satisfy any woman, is not typically comfortable for a straight man. When consulting with a gay male certified sex therapist the man has the comfort of being with someone who would not be interested in his female partner sexually, so there is no sense of competition. This is often a big relief to the guys who might otherwise be too uncomfortable with the sex therapist to take full advantage of the sex therapy.

Often when people decide to come for sex therapy, the feel bad about on some level about their sexual interests or functioning. Almost all gay men growing up in our society have had to come to terms with such feelings. They have been fed so many negative images of people who share their interests. For this reason it is easy for a competent gay sex therapist to fully understand how your sexual interests or functioning may make you feel like an outlier, or like someone who just doesn't fit in.

Similarly, gay man know firsthand about fearing rejection because their sexual interests differ from the norm, or societal expectations. Many people who believe that the things they like to do sexually or are interested in are not common, may shy away from involvements for fear that they will be rejected. Having come to terms with precisely such issues, a competent certified gay sex therapist will be able to know exactly where you are coming from, and easily understand the fears. He will be able to help you find ways to conquer these fears so that you might go ahead and enjoy you sexuality with others without fearing rejection.

Many people who seek sex therapy do so because of worries about their ability to perform By definition, gay men growing up in a society where heterosexuality is the norm feared that they would find themselves in a sexual situation in which they were expected to perform but simply couldn't. Who better than someone who has experienced that worry themselves to help to overcome your concerns about being able to perform sexually?

Many people who seek sex therapy worry that their sexual interests aren't "normal." Perhaps they are into some form of kink, or have a particular "fetish" or must engage in a very specific fantasy to have sexual enjoyment. Here we have two pieces of good news.

The first is that many sexual interests which have been long considered rare or pathological, according to research by Dr. Ogi Ogas (A Billion Wicked Thoughts) are far more common than had been thought. And more recent understandings of variations in sexual interests are no longer considered an expression of psychopathology. Like those of you who have worried that there is something "disturbed" about your kinks and fetishes, most gay men grew up believing that their sexual interests and responses where pathological in some way. This can create a significant obstacle to sexual enjoyment and fulfillment.

A gay certified sex therapist is almost always the best person to help with overcoming the negative effects of feeling stigmatized. And can help you achieve more comfort with your sexuality without the fear of judgement.

Not everyone is in sexually monogamous relationships. While some people prefer sexual exclusivity, there are many different patterns of sexual partnerships. Often people will worry that a therapist, especially a heterosexual therapist, will try to push them into sexual exclusivity as the best outcome.

My doctoral project examined the question of whether being in a sexually exclusive relationship is a sign of mental health. At least among gay men it is not. My subjects were as likely to show signs of mental health or mental illness regardless of sexual partnership style. Historically gay men had avoided pair bonding as it made them the objects of ridicule, and often seem far more accepting of non-sexually exclusive relationships than their heterosexual counterparts.

So if your sexual relationships involve anything beyond sexual exclusivity, you are probably going to find a gay certified sex therapist comfortable with what works for you as opposed to what you "should" be doing.
To sum up, while a good clinical psychologist with certification as a sex therapist is qualified to provide quality sex therapy, many heterosexuals find themselves much more comfortable working on their sexual issues with a gay therapist.